Seasonal Beer List
Peak Organic Brewing Company, Portland, ME
Super Fresh
This is Fresh Cut's assertive big brother. A wicked dry-hopped American Double/Imperial Pilsner. Dripping with juicy, citrus hop character, this beer is a blast of deliciousness. 7.6% ABV, available in four packs and single cans.
Yards Brewing, Philadelphia, PA
Saison
Saisons were originally brewed to keep farmhands happy and hydrated during the warm summer months. Our Saison, a summer wheat ale, is brewed with Belgian yeast, malted summer wheat and Styrian Goldings, which lend a touch of hoppiness to the palate. This refreshing blonde-colored ale is characterized by delicate notes of banana, clove and a subtle spice. Available in case, six pack, and single 12 ounce bottles.
Stone Brewing Company, Escondido, CA and Richmond, VA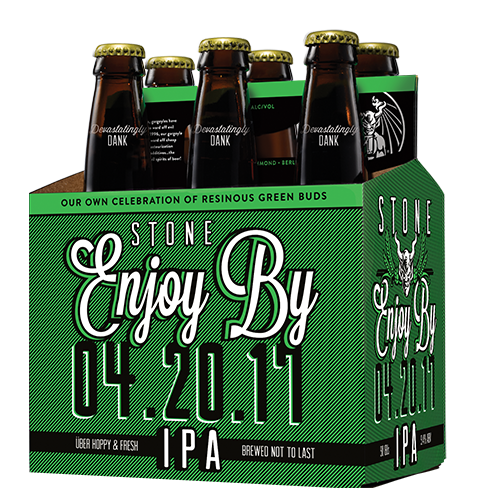 Enjoy By 4-20-17
Hops: Nugget, Super Galena, Simcoe, Delta, Target, Amarillo, Cascade, Galaxy, Citra, Nelson Sauvin, Motueka & Helga
Besides brewing this intense double IPA with more than 10 different hops, we hop-burst and dry-hop the beer to amp up its peach and tropical fruit notes and overall hop factor.  Brewed specifically NOT to last, this devistatingly dank, golden beauty should be enjoyed by fellow hopheads within 37 days. Available in 22 ounce bottles, cases, six packs, and single 12 ounce bottles.
Victory Brewing Company, Downington, PA
Summer Love 
With the sublime, earthy familiarity of noble European hops backed up by fresh, clean German malts, Summer Love Ale ends with a surprising burst of lemony refreshment from fistfuls of American whole flower hops. Available in cans and bottles in twelve packs.